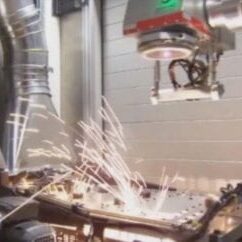 FH has experience with both seam and spot welding utilizing laser sourcess. Seemless integration and highly accurate tooling are keys to our success in laser welding. Sources from IPG and Trumpf are offered.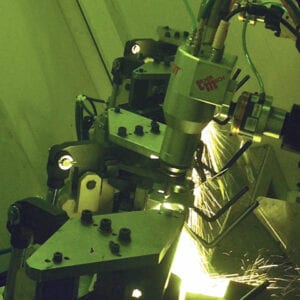 Laser cutting is often an optimal and flexible way to provide holes and trim edges.  FH can develop a robotic based laser cutting system to meet your needs or utilize our standard 2 robot indexing cell.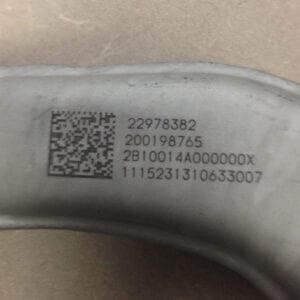 Industrial trends are driving product quality and traceability into all markets. FH has implemented a wide variety of high speed laser marking on coated and uncoated materials.