FH seemlessly integrates process, inspection, traceabilty and reporting to ensure you deliver your product right, every time.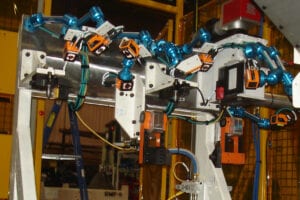 From single camera pixel counters to multi-camera vision guidance systems, FH's team of experts implement robust inspection systems built for the production environment.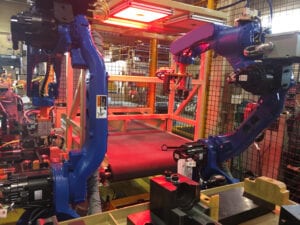 Since the early 80's, FH was an early adopter and integrator of robotics.  We have deployed hundreds of robots in a wide variety of applications including welding, material handling, assembly, palletizing, dispensing, racking and inspection.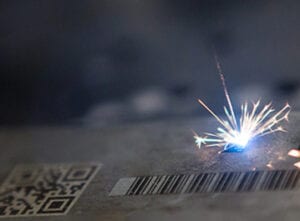 Most FH systems incorporate product data traceability into the manufacturing process.  We can implement laser / engraving or print-and-apply labeling to permanently mark your product. Coupled with a database to retain your quality data, allowing you to monitor statistical performance and manage your product life cycle.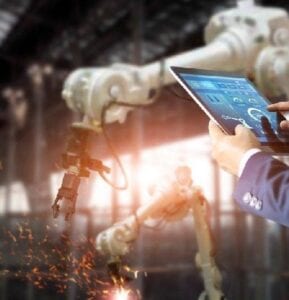 Real-time remote visibility, messaging and control have been part of FH's controls offering for years.  IOT is not just a new buzz-phrase, it is a proven reality on many control platforms we deploy.  Securing access to your system and data remains paramount in our controls architecture.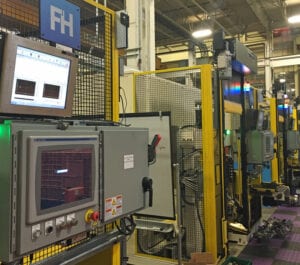 Modular controls with integrated SCADA systems provide the data you need to maximize productivity.  Whether you need server based plant-wide visibility or machine level pareto charts and data collection, FH can guide you to the right solution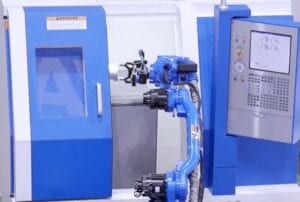 Implementing collaborative robotics in the production environment takes deep understanding of robotic safety and integration.  FH's team of engineering and robotics specialists can help you implement these new tools while ensuring safety and productivity goals are met.