FH Automation has been in business for over 60 years and is one of the original systems integration companies in Canada.  Our fast-paced, team environment offers a challenging and rewarding career for those who are willing to work hard and can solve problems.
Many of our staff have been with FH for decades – a testament to being a great place to build a career. Whether you are an experienced veteran looking for a change or an energetic individual with the right skills, we are looking for new staff with the drive to make a difference.
We offer a competitive compensation package including extended-health benefits and a RRSP contribution program. We are an equal opportunity employer.
FH's employees are Robotics and  Automation industry professionals with an engineering or skilled trades background. If this description fits you but don't see a position posted that you are interested in, please email your using the contact button at the bottom of the page.
E.O.E.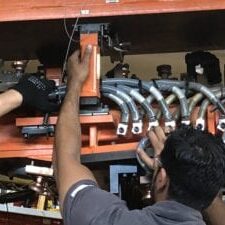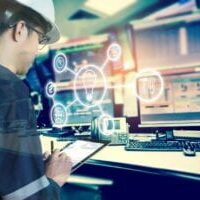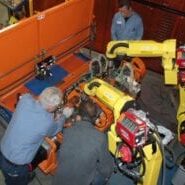 FH AUTOMATION IS HIRING FOR THE FOLLOWING POSITIONS:
Project Manager
This fast-paced and challenging role involves managing complex automated manufacturing and robotics systems projects from design, to manufacturing and commissioning.  Identify and resolve technical challenges.   Communicate and collaborate with customers and various members of the FH team to ensure projects are completed on time, on budget.
Interested candidates can apply with your resume using the link below.
CNC Programmer / Operator
Program and operate 4-axis CNC mill in a custom, 1-off environment.  The ideal candidate will be both computer literate, able to program and load CNC programs as well as a capable machinist who can build their own set-ups.
Interested candidates can apply with your resume using the link below.
Email Resume
Please add the position name to the email heading so we make sure it gets to the right place.